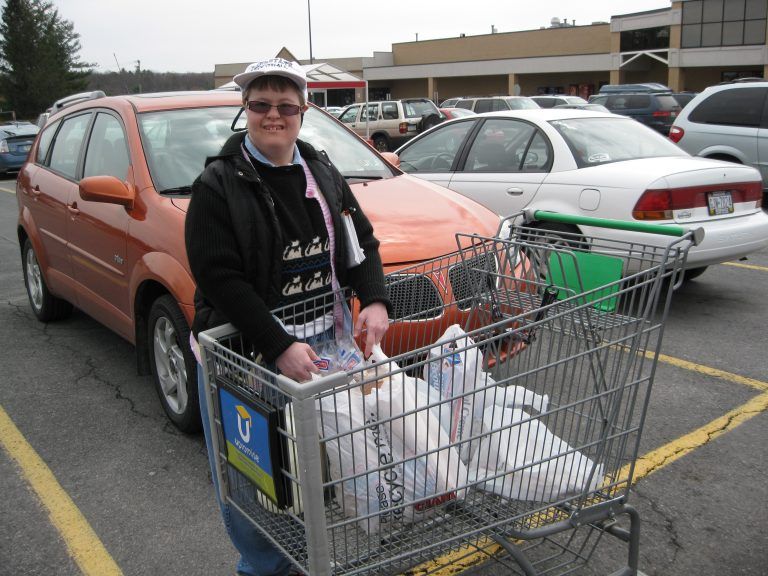 Residential Habilitation Services operated by The Arc are built on the foundation that every individual has the capability to participate in a lifetime of learning. Qualified direct support professionals will help individuals with an intellectual disability to attain, maintain, or expand skills in order to live a more independent and meaningful life within Centre County. For individuals needing 24-hour support, their home would be a licensed Community Home which is integrated within the surrounding community and encompasses services necessary to meet residential habilitation outcomes. For others, services would be provided in the private home of the individual at a type and amount necessary to focus on personal growth through the attainment of desired outcomes.   All services are based on person-centered planning which helps the individual to discover the life they want to live.
The Arc of Centre County offers an array of dynamic service options to support persons with intellectual and developmental disabilities in community homes.
Residential Services provide twenty-four hour supports in a licensed community home. Our employees provide direct services in the areas of health maintenance, activities of daily living, behavioral support, socialization, community integration, financial management, and recreation. Licensed by the Pennsylvania Department of Human Services' Office of Developmental Programs, The Arc's first Residential group home opened in 1972 and The Arc has continued to grow over the past 40 years to promote our mission of providing the highest-quality services in the least restrictive environment.
In recent years the focus of The Arc's Residential Services has been to ensure that community supports are in place proactively to allow those we serve to continue to grow and thrive in their community across their lifespan. The Arc entered uncharted territory in 1998 by establishing the first group home with licensed nursing personnel in Centre County and our agency now has five of such programs; these programs allow those with complex medical needs to be supported in community/inclusive settings with specialized (person-centered) programming designed to meet their unique needs. Our Residential Services team is honored to help those we serve to not just live but thrive in our community!
---