January 2020
As we enter the year 2020, it is incredible to reflect on the positive changes of the past decade. Today, more than ever before, our supports are focused on inclusive and integrated service models which enrich the quality of life for those we serve.
In this decade we saw many legendary self-advocates and supporters who dedicated their lives to making these changes a reality. This decade has been a long and winding road but one led by amazing partners. We are forever grateful for the contributions of so many.
2019 was a year of focus and energy and at the culmination of it all, we are left with many reasons to celebrate. The Arc was thrilled to formally begin the process of relocating our main headquarters (more to come on this in 2020!). We expanded our behavioral support services to enhance our holistic person-centered programming. We embraced new regulations and oversight procedures. We assisted even more people to secure community integrated employment and we continued to expand our home and community services to reach the unique needs of a diverse population. Overall, our services grew, those we serve thrived, and The Arc's mission remained at the heart of all we do.
Every year the successes of our agency are directly linked to the hard-work of so many individuals– employees, volunteers, board members, family, friends and most importantly, people we serve. In 2020 we challenged ourselves to focus on The Arc's Mission, Vision and Core Values. To think not only about where we are today, but to think about where we want to be. The Arc has persevered in its work to advocate for the closure of state centers and to seek integrated community living for every person in Pennsylvania. This past year, more than ever before, our successes, challenges, and vision are leading us to even better things in the next decade.
I would be remiss to close without again thanking those we serve for the privilege to support them and advocate for them in their homes and in their community. We celebrate all of those who have built the foundation of our agency over the last 67 years; we are grateful for all of those who have joined us on this journey. Stay tuned- 2020 promises changes of epic proportions!
- Rebekah Cunningham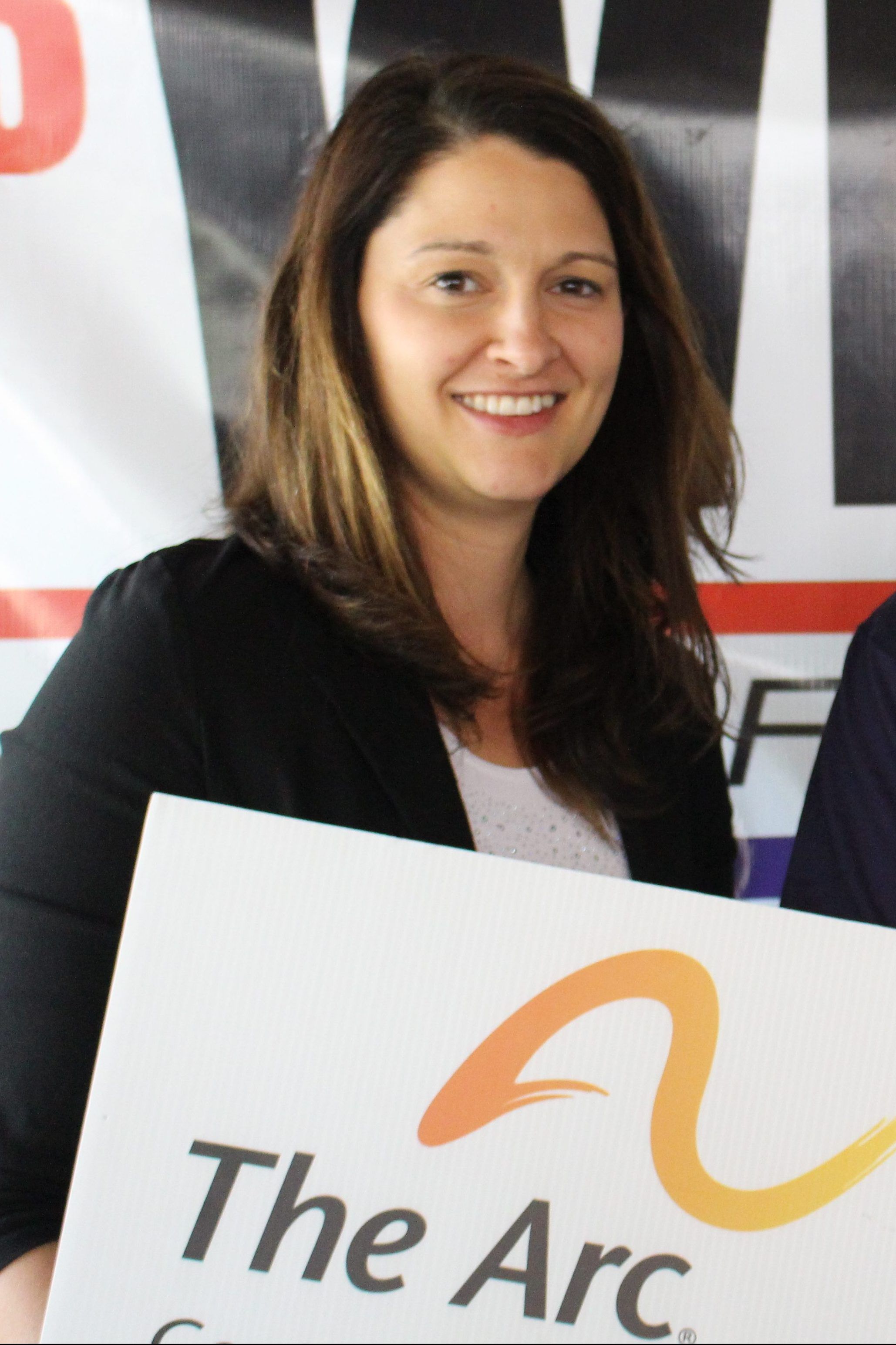 Rebekah Cunningham