Nittany Employment Services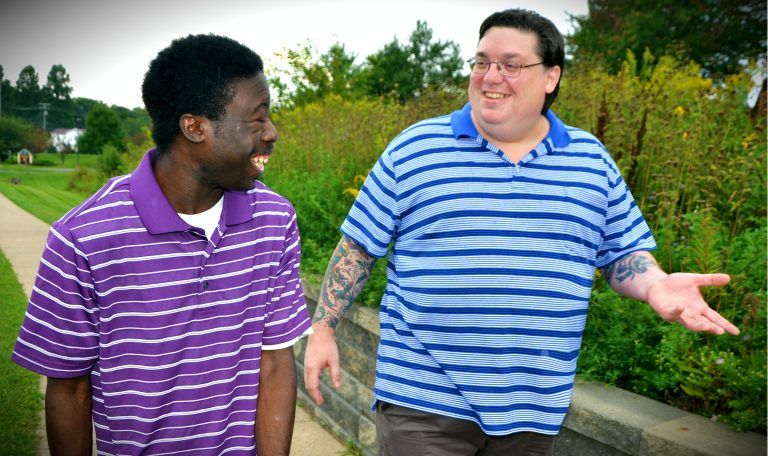 Nittany Employment Services (NES) provides vocational services to individuals with disabilities seeking competitive employment in the community. Employment provides increased independence through competitive wages, growth in self-esteem and enhanced social interactions. NES uses a highly customized approach to the vocational process, which means that our efforts on behalf of those we serve are predicated upon their stated preferences and their particular strengths. Our goal is to match the unique capabilities of the job seeker with the unmet needs of the region's employers. Employment Specialists provide career planning, including assessment, employment preparation, job development, job coaching and follow-along services. NES' services are enhanced by our collaborative partnerships and innovative methods of service delivery including Discovery, customized employment and competitive integrated employment. NES' philosophies are centered on empowerment and inclusion for today's workers with disabilities.
Nittany Employment Services (NES)
The Arc of Centre County's Nittany Employment Services is a program dedicated to serving workers with disabilities in Centre County. Historically, NES has always utilized a highly customized approach to the vocational process, which means that our efforts on behalf of those we serve are predicated upon their stated preferences and their particular strengths. Our goal is to match the unique capabilities of the job seeker with the unmet needs of the region's employers. Highly personal and progressive strategies are used for successful employment planning in our support of each individual that has the desire to work.
NES is comprised of a dynamic team of Employment Specialists trained in the use of innovative employment strategies that can match your unique capabilities with a quality employer here in Centre County. Thanks largely impart to support provided by the Centre County United Way, our Employment Specialists receive supplemental training and/or certifications in the employment "best practices" to ensure the highest quality and most effective services are rendered. Our experienced team is ready to put their diverse and professional backgrounds to work for you today!
---
Career Discovery
Excitement surrounds NES' new partnerships and innovative methods for service provisions. In 2013 we embarked on a journey to enhance person-centered approaches. The Arc believes that our Career Discovery program will be vital to the successful long-term employment of those we serve. Utilizing Discovery and other specialized modalities, when appropriate, The Arc provides an individualized road map to employment for those we serve.
"When Discovery is finished, a profile will be completed. The profile can be used by schools, vocational counselors, supported employment providers, etc. to assist the person to seek job which matches her/his interests, conditions for success and at which they can contribute to the work place in a meaningful way." *as described by The Arc of Pennsylvania's, Include Me from the Start, ADEPT Program
What is Discovery? Click here to learn more from Michael Callahan, Marc Gold and Associates.
We welcome you to contact us now for more information about our newest initiative, Career Discovery and begin to explore personal and diverse employment planning!
Traditional Person-Centered employment services are also provided by the NES team.
---
Supported Employment Services
Finding a job: The Employment Specialist works closely with the individual and their family to gather the information that will assist us in tailoring our services for that individual. This client specific approach determines the type and level of supports needed, and it increases our ability to target employment opportunities that mesh with the person's skills and abilities. In turn, NES has found that the likelihood of successful long term employment for our individuals is greatly enhanced when job placements are made based on serious consideration of personal needs and qualifications.
Following along services: Once an individual is employed, NES provides job coaching services designed to assist them in learning the essential duties and responsibilities of their jobs. Typically, job coaching will continue for three months, at which point NES will then provide the person with follow along or maintenance services. These long-term supports are an essential component of job retention as they ensure that the individual continues to carry out the essential functions of the job, and that they are meeting the employer's expectations.
Community Based Assessments: NES also provides Situational or Community Based Assessments to people who are referred to us by OVR and MH/ID, for an evaluation of their skills, abilities, and work preparedness. Often, these assessments are conducted for people who have never been employed or for those who wish to return to work following an extended absence. As with job development, the individual's preferences play a major role in the selection of the job sites to be used for the evaluation. These assessments yield a wealth of valuable information that will be incorporated into any future job development activities.
Consultative Services: Consultative Services are provided by the Employment Coordinator and Employment Specialists to school districts, families/caregivers and employers on employment issues such as the Americans with Disabilities Act, Diversity Awareness training, and Social Security Work Incentives as requested.
---
Click here to listen to Rick Alcantara, Employment Coordinator and Becky Cunningham, CEO speak about The Arc of Centre County and our employment programs! Courtesy of Local Live! WBLF NewsTalk 106.3 FM & 970 AM Magnum Broadcasting, Inc.
Referrals for services are accepted from the Pennsylvania Office of Vocational Rehabilitation and through the Centre County Mental Health/Intellectual Disabilities/Early Intervention-Drug and Alcohol Program Office.
This program is funded in part by the Centre County United Way.