The duties and responsibilities of this position include, but are not limited to the following:
Essential Functions:
1.Track, coordinate, develop, and review all assessments and Individual Support Plans (ISPs) to ensure compliance with Office of Developmental Programs (ODP) regulations.
2.Coordinate and develop planned program activities that provide training and development for individuals.
3.Attend and actively participate in training sessions in accordance with ODP regulations and The Arc policy and procedure. Twenty-four hours of training is required annually.
4.Coordinate and assist in the training of volunteers and employees. The Program Specialist is responsible for goal manager assignments and goal manager training.
5.Develop and provide training in the areas of job responsibilities, ODP regulations, ISPs, The Arc policy and procedure, medication administration, and other areas as necessary.
6.Ensure ongoing and strict adherence to ODP regulations and The Arc policy and procedure. Assist in the development/revision of policies as assigned.
7.Comply with ODP regulations and Arc policy and procedure regarding administration, documentation, and training related to medication. ODP medication administration certification must be maintained. Act as medication supervisor for programs as needed.
8.Ensure that medical evaluation/treatment is obtained for individuals as needed with accurate documentation and follow-up.
9.Ensure homes and properties are maintained in a clean, safe, and sanitary manner. Assist the supervisor with property maintenance issues at his/her designated programs. Be able to physically assist individuals to safety in an emergency situation.
10.Transport individuals to various appointments and activities, following all vehicle operations/maintenance guidelines as outlined in The Arc Policy and Procedure. As needed, assist in the safe loading and unloading of vehicle passengers. Maintain personal safe driving record so that The Arc insurance will permit employee to drive agency vehicles.
11.Assist, oversee and direct the work of supervisors of assigned programs in the performance of their duties as outlined in the job description for that position.
12.Monitor and approve the schedules of residential staff which are developed by the home managers to ensure adequate coverage, compliance with wage and hour guidelines and sound fiscal management. Ensure that schedules are approved prior to the effective date. Approve overtime in accordance with agency operating procedures.
13.Review and complete employee performance appraisals as required in accordance with The Arc policy and procedure.
14.Provide professional guidance to residential staff by being aware of new trends, state-of-the-art procedures, regulatory changes, and agency policy changes.
15.Successfully meet assigned deadlines in relation to job duties.
16.Attend and actively participate in staff meetings, management meetings, Human Rights committee meetings, ISP meetings and other residentially related meetings as necessary.
17.Conduct quarterly financial audits in accordance with agency policy. Ensure that accurate financial records, receipts, and monies are maintained for individual and household accounts. Keep expenses within allocated budget.
18.Maintain a positive, cooperative, and professional relationship with individuals, co-workers, supervisors, volunteers, families, and outside agencies.
19.Maintain ongoing communication with the Director of Residential Services concerning fiscal issues, personnel issues, programmatic issues, health issues, unusual situations, and potential problems.
20.Serve as an agency representative at functions as deemed necessary.
Demonstrate high professional and ethical standards in all aspects of the job by adhering to all agency policies and procedures including confidentiality and attendance.
Construct and issue employee corrective action in situations warranting such. Issue formal discipline at the verbal warning level based on own discretion, and recommend higher level corrective actions up to and including termination for all employees working in their programs. All corrective action above the level of a verbal warning requires the prior approval of the Director of Residential Services.
Participate in the employee grievance procedures as outlined in the personnel policy.
Conduct interviews/site visits with job applicants and notify Human Resources of determination as to whether applicant should be hired to work in the program in a timely manner.
Complete own time sheets; approve time sheets and complete payroll duties for programs as assigned.
Demonstrate strict adherence to the incident management and reportable incident guidelines of the Office of Developmental Programs (ODP), successfully completing required training and performing roles as assigned.
Other Duties:
27.Assist with phone and receptionist duties as needed.
28.Assist with maintenance of a clean office, do dishes, run the sweeper, clean the refrigerator, take garbage out, and other duties as necessary.
1.A Master's Degree or above from an accredited college or university and one (1) year work experience working directly with persons with an intellectual disability.
OR
A Bachelor's Degree from an accredited college or university and two (2) years work experience working directly with persons with an intellectual disability.
OR
An Associates' Degree from an accredited college or university and four (4) years work experience working directly with persons with an intellectual disability.
2.Possess previous supervisory experience including involvement in hiring, corrective action and other personnel issues.
3.Demonstrated knowledge of Office of Developmental Programs regulations pertaining to residential programs.
4.Must be able to work a flexible schedule including early mornings, evenings, weekends, and holidays.
5.Must be available during "off duty" hours, within reason, to handle emergencies.
6.Must be 18 years of age or older.
7.Possess and maintain a valid driver's license and be able to transport individuals in The Arc vehicles.
8.Must be physically able to provide assistance, as needed, in safely loading and unloading vehicle passengers and assist individuals to safety in emergency situations.
9.Obtain a physical examination as required by DPW regulations.
10.Obtain Pennsylvania criminal history check, FBI criminal history check, and child abuse clearances in accordance with ODP regulations.
11.Be able to provide/attain transportation to and from work as scheduled.
12.Demonstrated ability to work independently and complete job responsibilities.
13.Demonstrated ability to effectively communicate, both receptively and expressively, with individuals and co-workers.
14.Demonstrated ability to adhere to required schedule for the job.
15.Participate in a rotating beeper system for a variety of residential programs as assigned.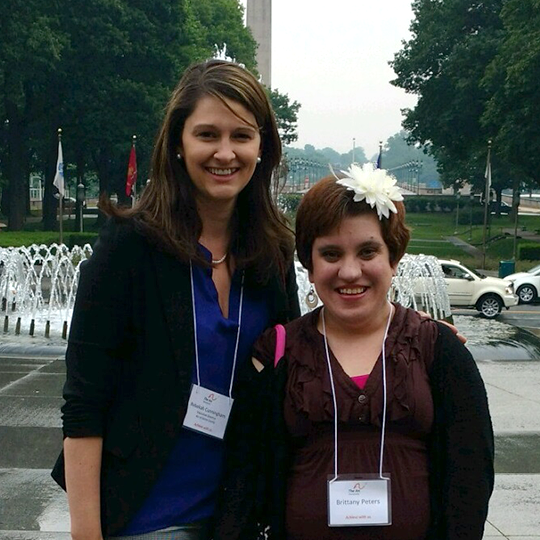 Join Us!
Interested in making a difference in the lives of people in your community?
Apply Now