12 Ways of Giving Fundraiser
Throughout our "12 Ways of Giving" campaign, we will be celebrating people who are giving in different ways and show how everyone has something to give — whether it's monetary, time, talent or a simple act of kindness.
We encourage you to consider our "12 Ways of Giving"--know that your donation, monetary or not, will go a long way, and anything you can give will make a difference to someone we support!
A little goes a long way and anything you can give will make a difference to someone we support. No matter how you choose to GIVE this holiday season, we thank you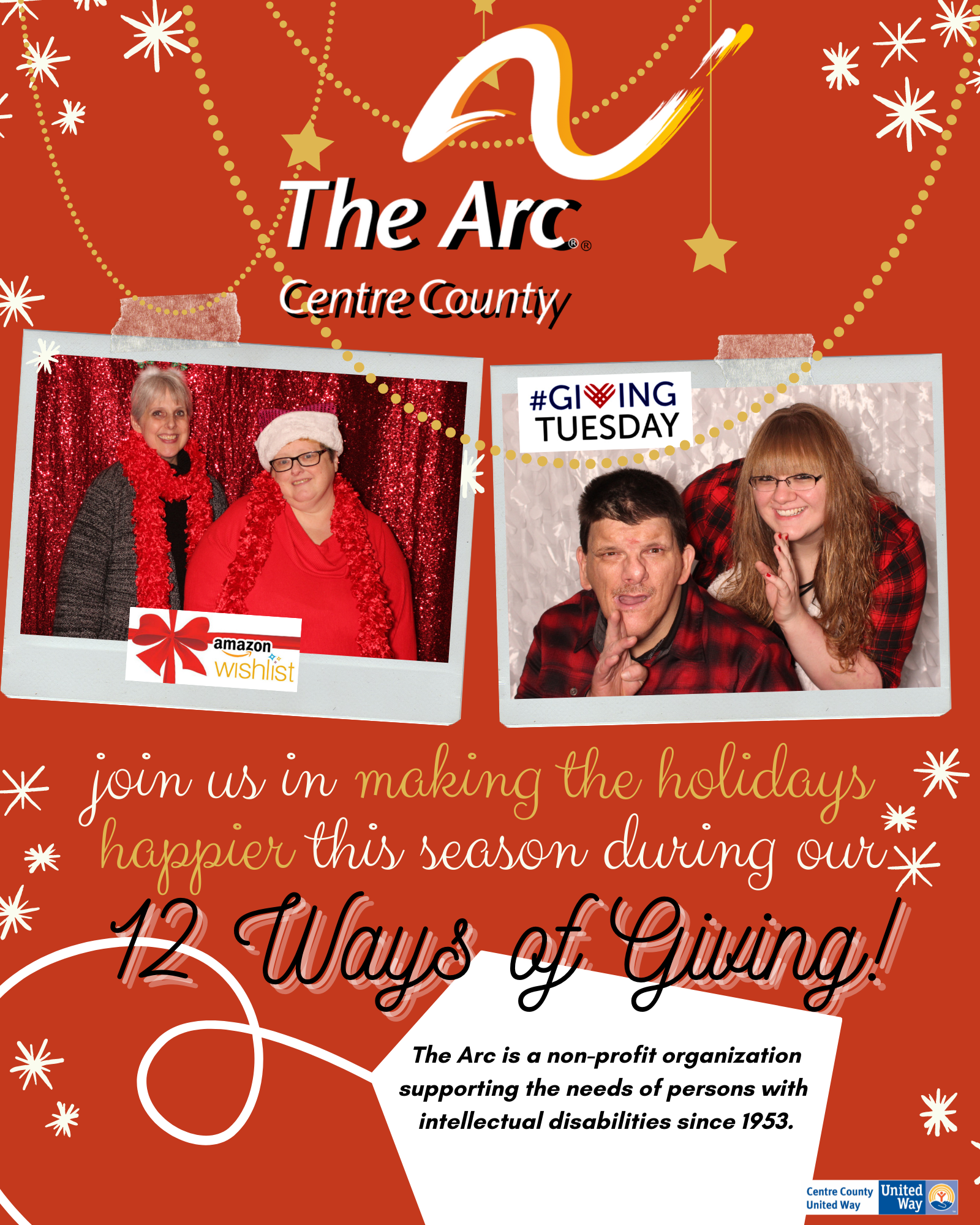 We will kickoff the campaign on Tuesday, November 30th--#GivingTuesday! You can read more about Giving Tuesday below, and more about the global movement here!
Each week of the campaign, we will feature two unique "ways to give". During the first week, we are showcasing #GivingTuesday and our Amazon Wish List!
To donate, you can scan the QR codes above, or click here to donate! Once there, you have a lot of options-- you can make a one time donation or a pledge over a longer period of time. You can choose how the money is used, add a note, or make a donation in honor of or in memory of someone!
The second QR code is for our Amazon Wish List, which were selected by the individuals at specific community homes throughout Centre County!
The following week, the featured Ways of Giving will include information about our Donor Wall and giving the gift of time by volunteering!
By donating $500, you can secure a plaque on our donor wall. As with most things the last couple of years, giving has changed too. You can do a one-time donation, or you can split it up over time and give weekly or monthly.
Giving doesn't always mean a monetary donation--you can give the gift of your time! Are you a "doer"? We always have landscaping and painting that we could use help with. Are you "artsy"? We would love volunteers to help with arts & crafts projects! Do you like to shop or play games? The ways volunteers can help out is almost limitless! For more information, you can email us at info@taocc.org or check out the PROGRAMMING section of this website to learn more about our programs!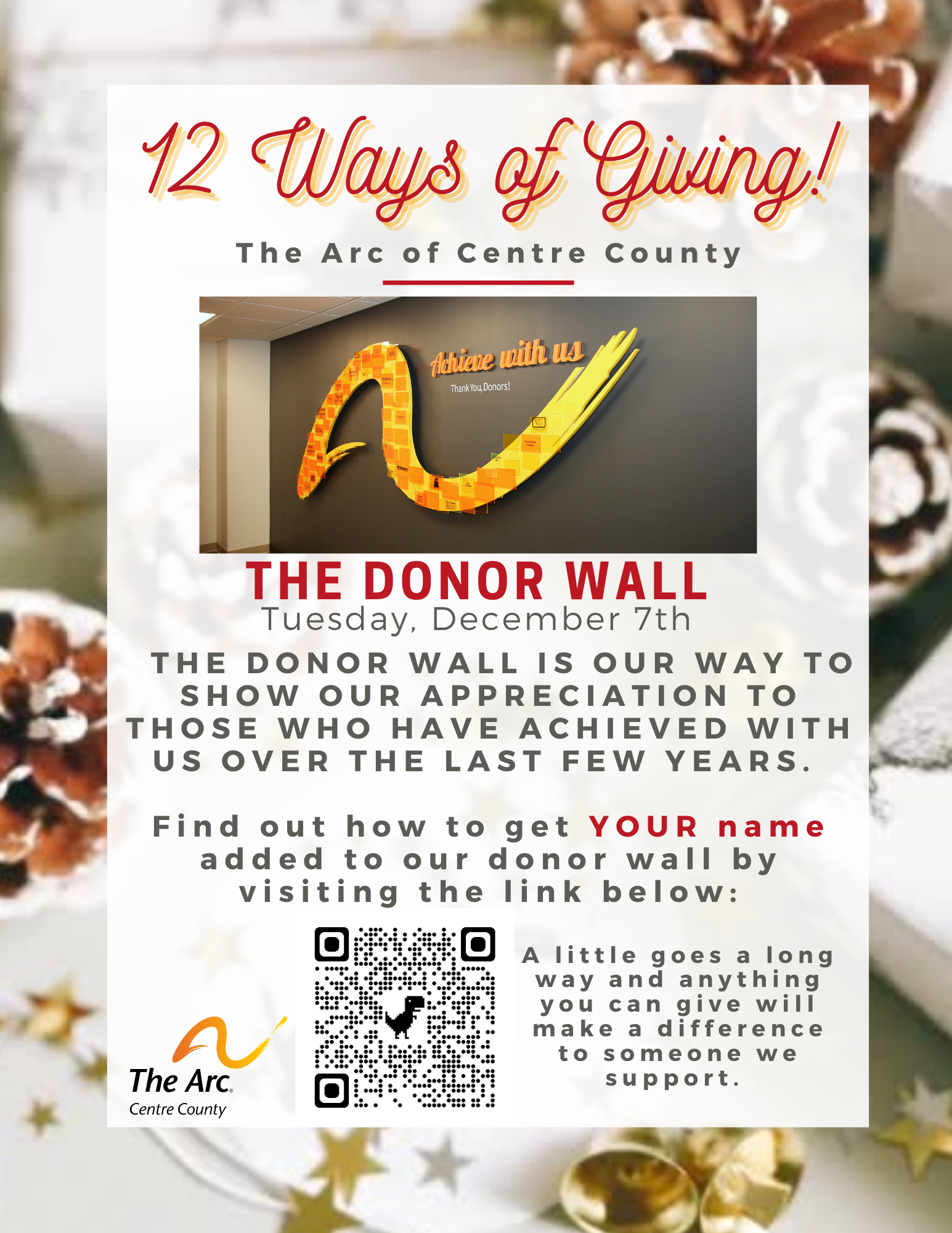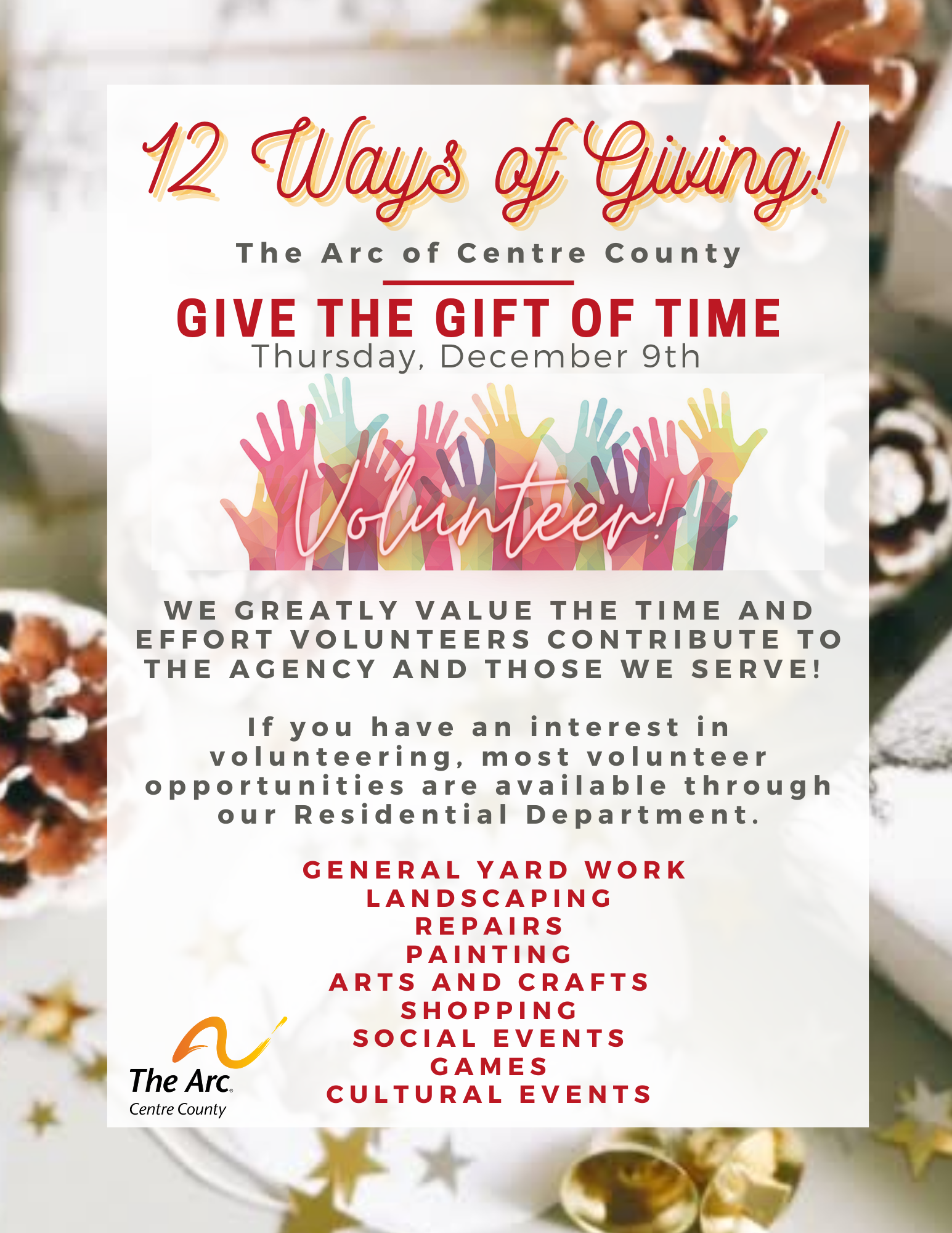 Next up will be more information about pledges, and how you can maximize your donation to The Arc by pledging over an extended period of time. Also, how you can use your skills to help out! Are you a crafts-y person? An ace at landscaping? Experience in event planning or fundraising and want to lend a hand? You can gift your talents!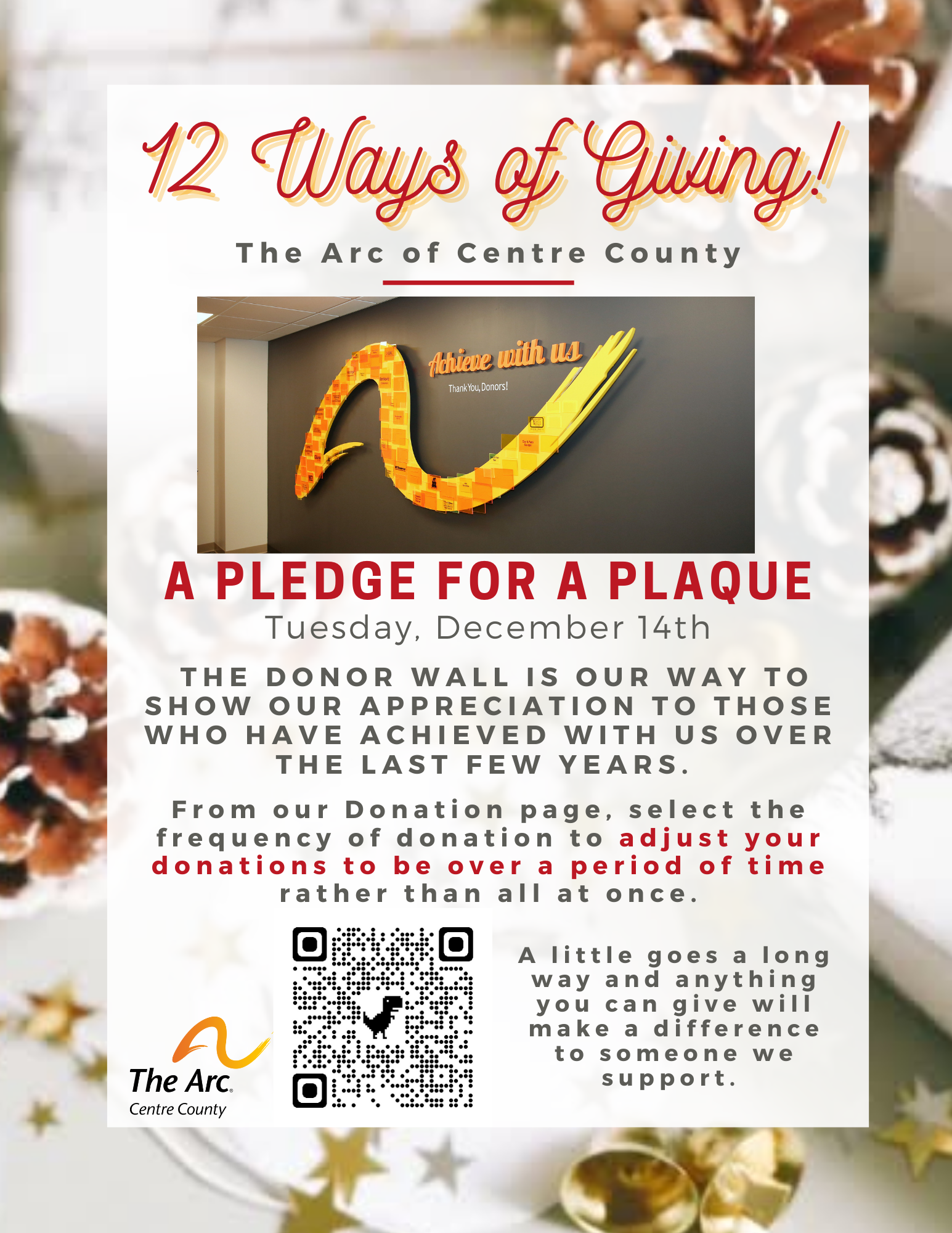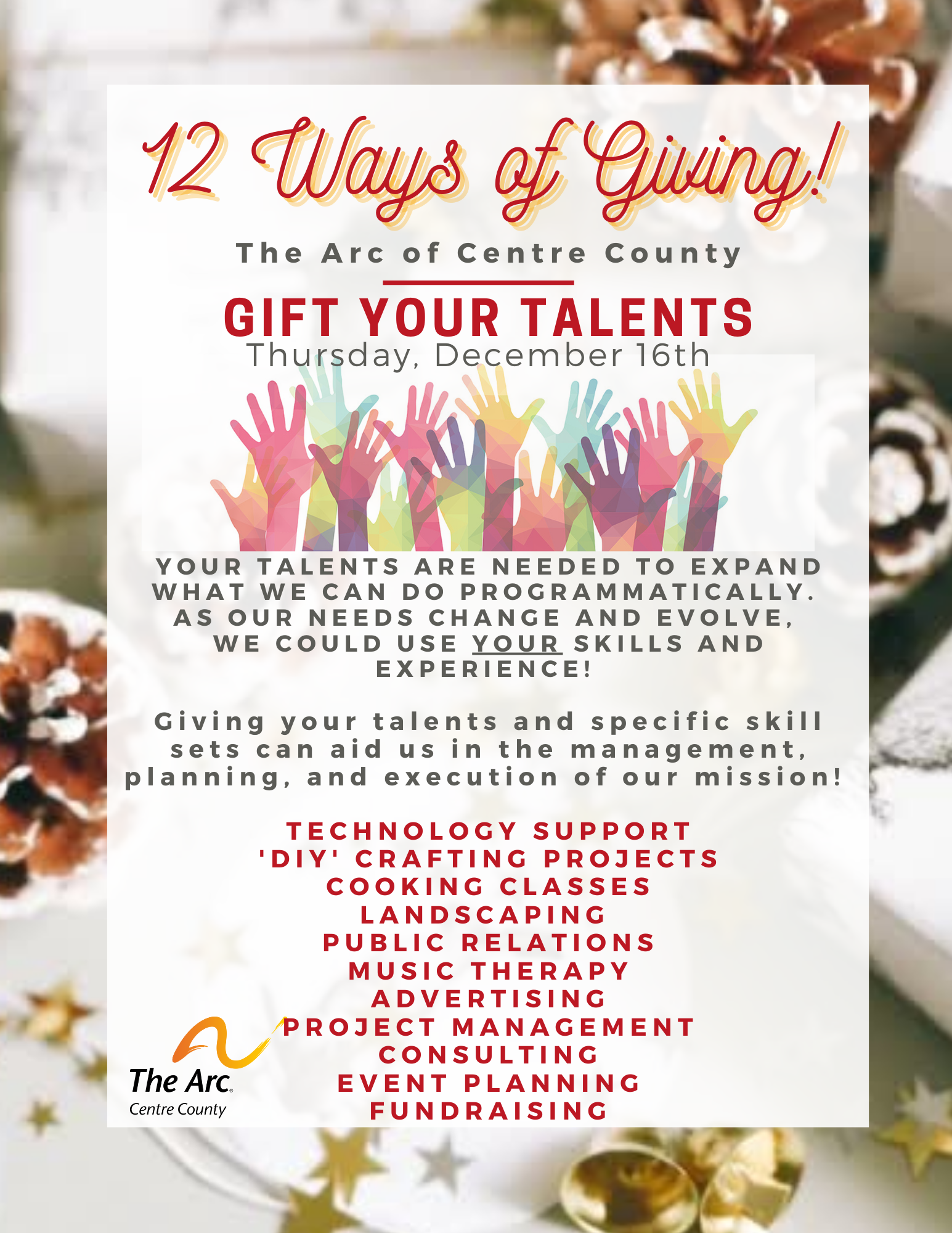 Next will be more information about donations--all the different types, directing where the money can go, where your money is most needed. Also that week, we will focus on Giving the Gift of Warmth with a call for hats, gloves, scarves, blankets and other new, unused items to help provide winter warmth to those we serve!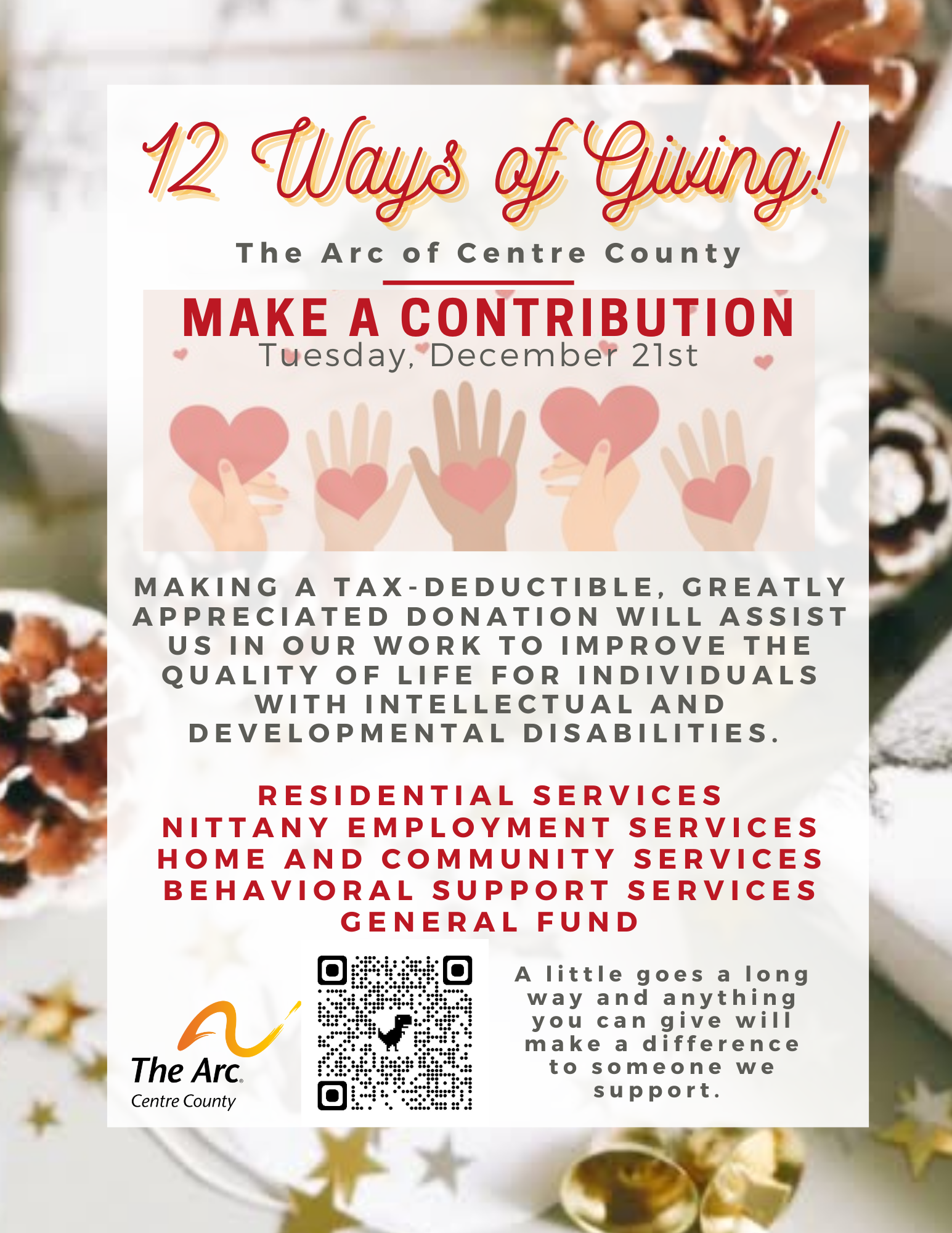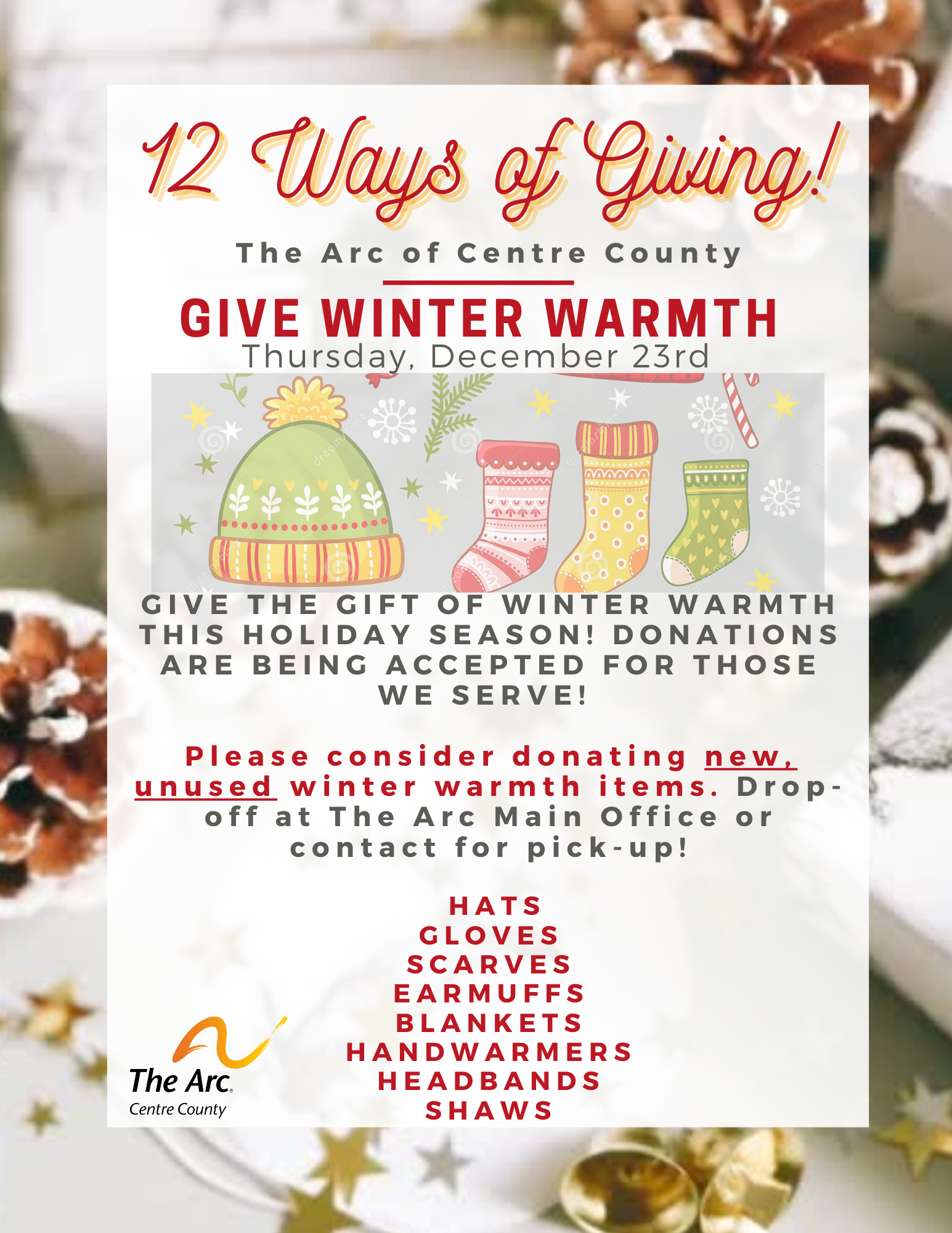 The following week, we will focus on donations in honor of someone or in memory of someone. We will also highlight the gift of giving local--gift cards to local businesses and restaurants, as well as volunteering at The Arc are fantastic ways to Give Local!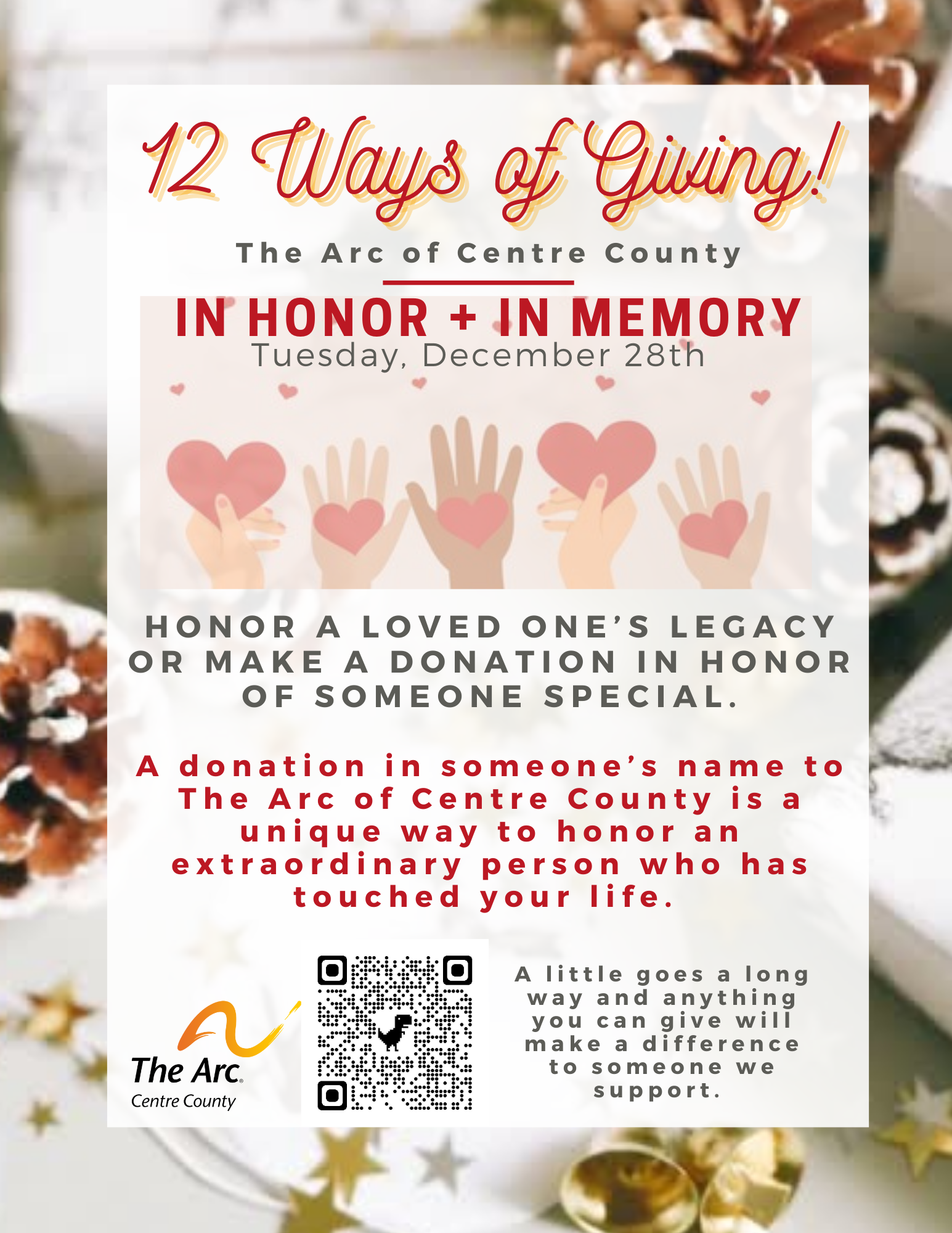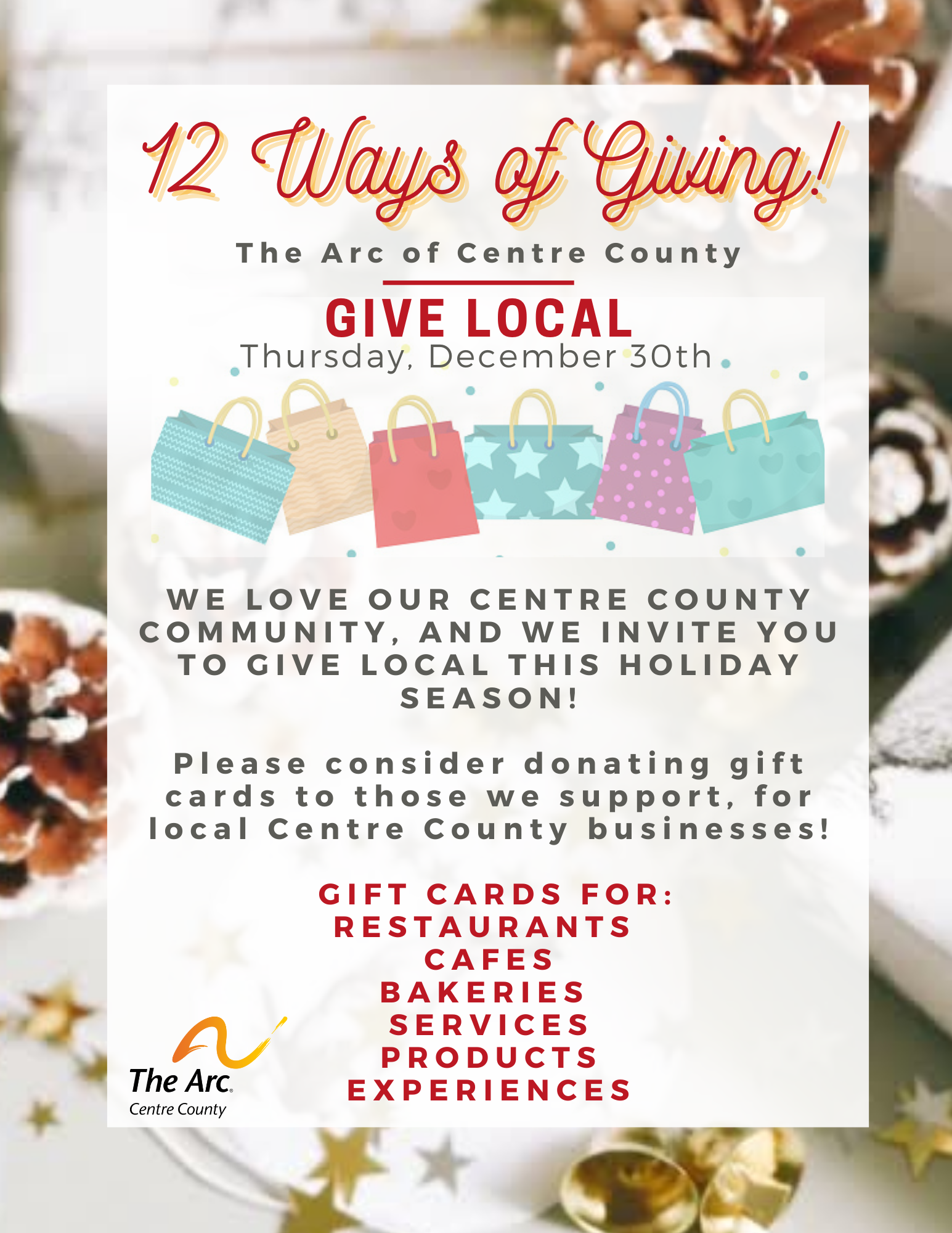 The final week, we look toward the new year and hope for good things to come! We also invite you to make OUR mission YOUR mission by JOINING OUR TEAM!